Pressure Spray Bottle
High quality industrial 1 litre pressure spray bottle with adjustable nozzle.
Suitable for high speed delivery of BIKE JUICE and AVAQUA to localised areas for improved cleaning performance.
TECHNICAL DATA: Liquid Capacity: 900ml; Max working pressure: 3 bar (44 psi); Bottle material: Polyethylene; Pump material: Polyamide; O-ring seals and gasket: VITON
Spare parts are available including VITON seal kit, nozzles, and dip lances.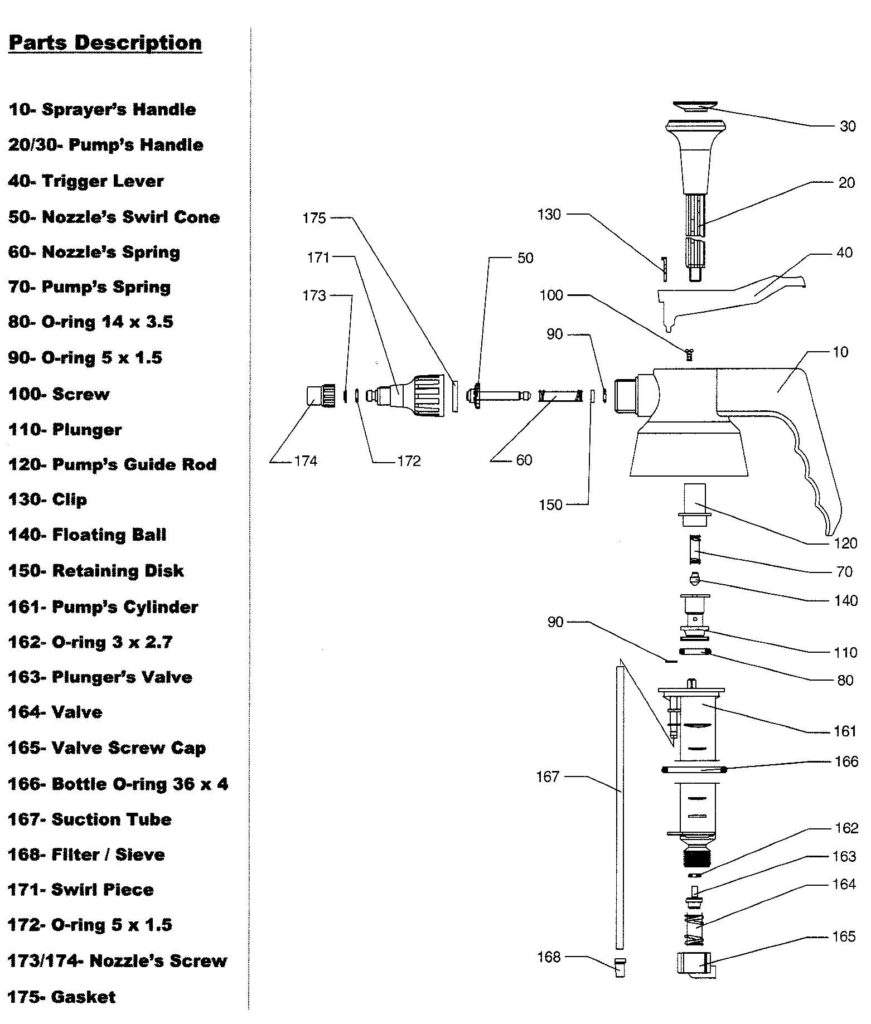 OPERATION:
Carefully and slowly unscrew pump assembly to release pressure. Remove assembly and then fill sprayer to maximim of 900ml
Check unit is in good condition.
Attach and tighten pump assembly then pressurise with plunger.
Spray and control by using trigger lever.
SAFETY:Unit is intended to spray (not store) chemical and should be emptied after use then cleaned thoroughly. Release pressure in spray bottle after use. Lubricate O-ring from time to time with grease. Do not expose the unit to direct sunlight or heat. Built-in safety valve should be checked to ensure proper function. Use suitable protective equipment when using spray and pressure.
NOTE:This equipment is fitted with VITON seals which are resistant to a large number of solvents and chemicals including AVAQUA and BIKE JUICE but no seals are resistant to all chemicals.
CAUTION:The unit is not suitable for strong alkali or sticky liquids which leave a residue.
WARRANTY:The sprayer is guaranteed in Australia against manufacturing defects under normal conditions of use and work.
CLEANING
More about us..
It has taken several years to perfect the RIDE mechanic formulations and the benefits of this rigorous testing and improvement process are best enjoyed by testing them yourself!
Please contact us for any technical enquiries about RIDE mechanic products and we will do what we can to assist.
For wholesale enquries, please use