Words by Tim Robson, Australian Mountain Bike Magazine
Apr 2013
Review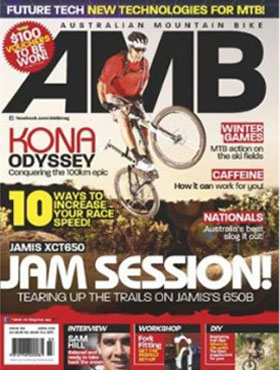 According to Owen Matthews, from Aussie Company Ride Mechanic, lubing a chain isn't a matter of bunging on whatever you've got handy two minutes before a ride.
His highly acclaimed Bike Milk needs to be installed properly – i.e. the night before a ride – and given a chance to do its thing; namely, adequately protect the high-wear parts of your chain. As a result, you'll use a surprisingly large amount of the product to achieve a clean and lubed chain the first time you use it. In fact, we bet you won't use nearly enough.
After running it on three bikes for more than 2000km in a variety of conditions, though, we're incredibly impressed with Bike Milk's consistency and its ability to continually shed crud, even in wet, sandy conditions. Spend the time to do the initial lube job right and you'll be rewarded with a quiet, smooth-running, sweet-shifting chain for longer than you can believe.
Article Reference