Review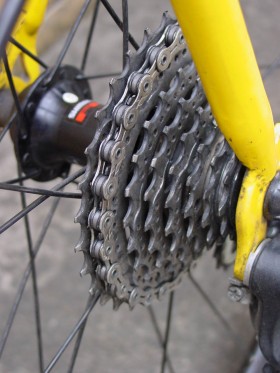 Bike Milk chain lube is the best I have ever used. I'm a car less person & have been for 12 years. My bike being my major form of transport.
I ride my bike to work, rain, hail or shine with a return journey of 12 Ks & on the weekends shopping & pleasure rides. Over this time I have tried many different lubes for my chain. Some were alright but most got dirty quickly or you had to re apply all the time.
I thought I would try Bike Milk as technically it seemed to be a quite well researched product. I followed the procedure recommended applying it to a very clean chain & letting it sit & set for a few hours. The result, beautifully lubed chain, the feeling of such smoothness in its action & it holds on fantastic even in the wet & lasts for so long between needing to be re applied. It's definitely the cleanest chain I have ever had.
This product is 11 out of 10. Hats off to you Ride Mechanic. By far the best lube I have ever used.
P. Wilson, Reservoir (Vic)