Review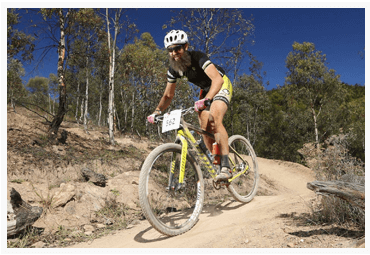 Mid July I raced the Sydney 12hr for the 6th year in a row and managed to pull my 6th SS win in a row and 3rd place overall in the solo classes.
This year with Bike Mix (80 Milk: 20 Cream) I didn't lube the chain once which meant no stopping.
I had someone to hand me bottles so just did rolling stops. Stopped once to put on a helmet light and refill the pockets and that was it. Didn't even stop for a wee. Last year my chain was making the dry noise after 2 hours and I had to switch lubes, but that was the dry lube (Bike Milk) and the track was very dusty.
This year is wasn't as dusty and I got 12 hours (225kms) no worries. I did degrease the chain during the week before and then sprayed it to get the water out, then left it a day to fully dry. Then I put the Bike Mix lube on the heater to warm up (only a bit, to body temp, it's cold in the shed at night in winter) before applying to the chain. Then wiped off all the excess, I'm getting better at lube prep for big races and it's working for me J I had loads of fun on a flowing but challenging course.
I managed to borrow a NEW car from the local bike shop, which made the 6hr drive each way enjoyable, who knew that a CD player and cruise control could be such amazing things.