Jul 2015
Review
The Tour of Qinghai Lake is a UCI 2.HC ranked event running from July 5th to July 18th with 13 stages and about 2000km of racing. The event is held at high altitude on the Tibetan Plateau which will mean the Team leaving well before the race starts for high altitude acclimatisation. Navitas Satalyst was the only Australian Team to be invited and the opposition includes Italian world tour Team Lampre-Merida and three pro-continental Teams.
The Bike Cream worked really well in the harsh Chinese environment, plenty of dirt and sludge, bikes constantly requiring washing and lubing and the Bike Cream stood up to all of this well. The added bonus of being non flammable made it great for overseas travel.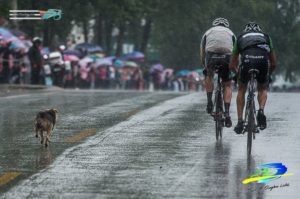 Because of the harshness of the pressure washing and hardness of water, the bikes needed polishing /cleaning with Zalish, best polish I have ever used on the guys bikes.
Bike Butter was used on all cables and also did a bottom bracket and repacked sealed bearings with no problem at all, very slick.
Bike Juice was great as degreaser and for washing cleaning wheels and parts.
In a Tour where we had everything from deserts, high altitude (4000m), rain, landslides, heat (melting tar etc) and cold days, Ride Mechanic products performed flawlessly at one of the hardest races in the world.Thanks for making such great products. I will be using them on future NRS Tours and International Tours.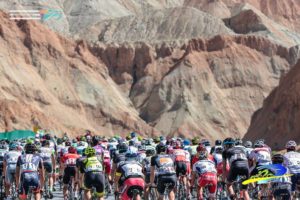 John Harman, Navitas-Satalyst Team Mechanic, July 2015
Article Reference
http://www.navitassatalystracing.com.au/tour-of-qinghai-lake-2015/